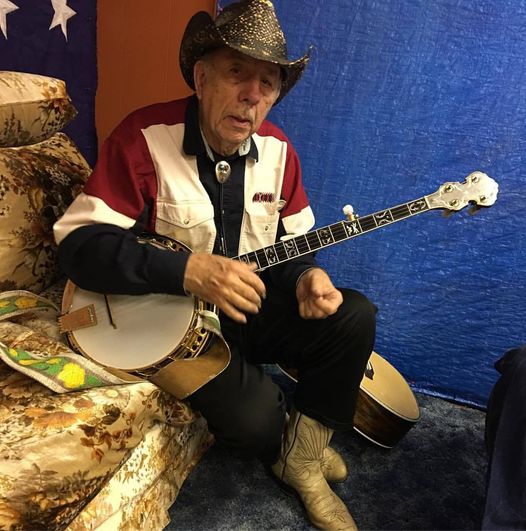 Dan X. Padgett Born: 1937, has been playing and teaching banjo (and other instruments) since age 7. He was influenced in his picking by Smith Hammet, Snuffy Jenkins, Junie Scruggs, Earl Scruggs, Horace Scruggs, and others. He has taught literally thousands of individuals to play instruments including banjo, fiddle, guitar, mandolin, bass and pedal steel guitar. He currently lives in Rutherford County, NC where he was born and has spent the majority of his years. He has played on the stage of the Grand Ole Opry and substituted for Earl Scruggs when he was needed. He is a member of the South Carolina Bluegrass Hall of Fame. At this time, he serves as the NCBGMA HISTORIAN. Many individuals in and around Cleveland and Rutherford Counties count Dan X. as the reason they started playing music and credit him with their solid early music education.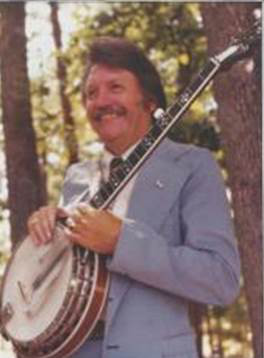 Bobby Atkins (born in 1933) is a banjo player and for many years was the leader of the COUNTRMEN. Bobby a legendary banjo player continues making albums with his new band-bluegrass, country & gospel. In June 2022, Bobby would have been 89 years old. He died in April where he had been living near Madison, NC.
Bobby Hicks
(born July 21, 1933) is a Grammy Award winning bluegrass with more than fifty years of experience. He was born in Newton, North Carolina and learned to play the fiddle before he was 9 years old. He attended several fiddlers' conventions and at the age of eleven, he won the "North Carolina State Championship" playing the tune "Black Mountain Rag". He joined Jim Eanes band in the early fifties.
In 1953, he was a bass player in Bill Monroe's Bluegrass Boys. He recorded with the Bluegrass Boys on December 31, 1954, but had switched to fiddle. Monroe dubbed Hicks
"the truest fiddler he had ever heard"
. He recorded seven tunes with Monroe but quit in 1956 to join the army. In 1958, he rejoined the Bluegrass Boys, recording ten more songs. In 1959 he played with Porter Wagoner and in 1981, joined Ricky Skaggs, where he played for 23 years.
He was inducted into the "Fiddlers Hall of Fame" in 2002 and in 2004, he celebrated 50 years at the Grand Ole Opry. Bobby Hicks is a 10 time Grammy winner and has a discography that includes over 50 albums.