Individual Memorial Donations honoring friends or loved ones (musicians OR fans) may now be made to NC Bluegrass Association (NCBGMA) using our regular payment methods.
If a person or family would like to designate NCBGMA as the recipient of a Memorial Donation, please contact steve@NCBGMA.org and provide us with information regarding your loved one along with a picture for display on the website. An account will be establieshed for your loved one or friend and the person or family will be provided with information regarding individuals who submit donations. Donors will also receive an email conformation for the receipt of their donation. Your honoree will be entered as an Honorary Member of the NCBGMA and Memorial Donations can be designated to one of the following categories:
2) JAMKIDS MUSIC EDUCATION/INSTRUMENT PURCHASE/REPAIR

3) NCBGMA RECORDING PROJECTS

4) MUSICIAN EMERGENCY FUND

5) MUSIC SCHOLARSHIP FUND



Please include NC Bluegrass Association and our website address in the obituary as a recipient of Memorial Donations with the following statement: "Memorial Donations may be made to the NC Bluegrass Association at www.NCBGMA.org" and tell donors to include the name of the individual being honored. Honorees will be included in our Honorary Member listing and will also appear on our Individual Memorial Donations page. Immediate family will receive an honorary membership card and an Honorary Membership Certificate.
Thanks to the Family of Roy Hamilton Keller, Jr., our first honoree, for requesting and suggesting this option for providing a memorial donation honoring friends and loved ones who were dedicated to Bluegrass, either musician or fan. We love them all and honor their memory.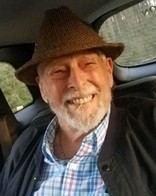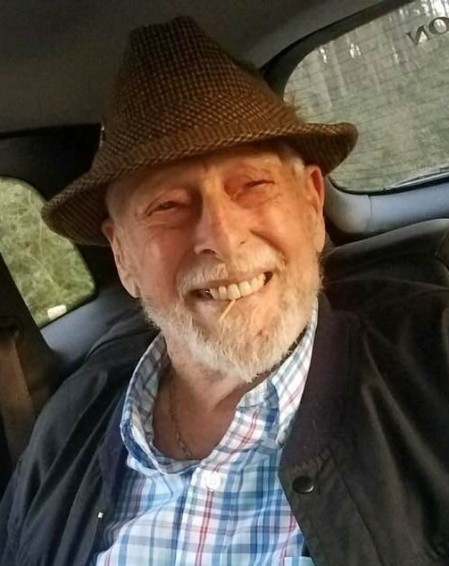 Swansboro, NC - Roy Hamilton Keller, Jr.,
96

, affectionately known as "Jukebox," passed away peacefully on Friday, August 19, 2022 surrounded by his loving family. Roy was always kind, and had a sweet and gentle soul. He loved everyone, and he was loved and revered by all who knew him. A true legend, he leaves behind an unforgettable impression on those he has met along the way.
Roy was born to the late Roy Hamilton Keller, Sr. and Lula Mae Cooper Keller on April 23, 1926, in Wayne County, NC. He was proud to serve his country, joining the Navy in 1943 at 17 years old to fight in World War II as a Gunner II aboard the USS Micka DE 176, a Navy Cannon-class destroyer escort. After the war, he returned to Goldsboro and attended the Feree School of Art in Raleigh where he honed his love of art and design.
Roy later met and married his "child bride" Margaret Joyce Bissette on November 27, 1952. They settled in Kinston, NC, where they raised a beautiful family. He worked as a draftsman within the engineering department at DuPont and retired after 32 years of service. His passion for art and design allowed him to work on the side creating art and signs for people and businesses in the community. Roy was also known, much to their delight, for drawing jewelry and tattoos on his children with magic markers when they were younger, as well as on his grandchildren. He so loved his family and he impressed the importance of "family first" on all members of his large family. In his lifetime, he never met a stranger and he loved helping people.
Roy's love for bluegrass took him all over North Carolina to music festivals. As he befriended people and bands along the way, he would invite them to his home where he would hold neighborhood fish stews and bluegrass music parties. He loved the outdoors and was an avid hunter and collector of Indian arrowheads and artifacts. He shared his love of the outdoors with his family, friends, and with Boy Scout Troop 44 of Kennedy Home, a local orphanage where he volunteered and served as Scout Master for 14 years. To this day, he is still loved and respected by many of those scouts, now men.
Roy is survived by his loving wife and "child bride", Margaret, his five daughters who he told EVERYONE about: In addition to his five daughters and ten grandchildren, he was blessed with 13 great-grandchildren and four great-great grandchildren, with one more on the way. Lastly, we cannot forget his dear longtime friend and confidant, "Uncle Skip" Lanier (Edna).
In honor of Roy's love for bluegrass music, the family requests those who wish to express sympathy to consider making a donation to the NC Bluegrass Music Assocation (www.ncbgma.org). This organization is dedicated to the preservation and promotion of bluegrass music and to passing on the heritage of bluegrass and traditional music to the youth across the state.