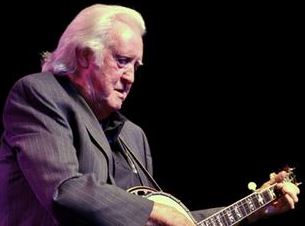 J. D. Crowe, banjo artist
The bluegrass world mourns the loss of J. D. Crowe, 84 who died Dec. 24, 2021. His banjo techniques and styles influenced many and he will be missed but his music will live on for generations.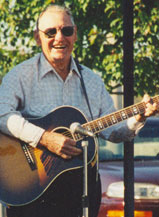 Horace Scruggs, (born March 10, 1922 died July 19, 2007) a lifelong resident of Cleveland County, played guitar for nearly eighty years. Along the way, he was an influence to, and mentor for several generations of musicians. He was the brother of Junie and Earl Scruggs of the Flint Hill community of Cleveland County, NC. He was an accomplished woodworker, a devoted family man and worked at Gardner-Webb College. His rhythm guitar was surpassed by none as was his 'perfect pitch' and he would often help people 'tune up' while he was playing with them. He was a kind and gentle man and was presented a NEW GIBSON GUITAR by the GIBSON COMPANY in 2004 as a recognition of his years of dedication to music.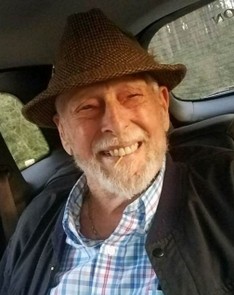 Devoted Blugrass Fan and Supporter, Roy's love for bluegrass took him all over North Carolina to music festivals. As he befriended people and bands along the way, he would invite them to his home where he would hold neighborhood fish stews and bluegrass music parties. He loved the outdoors and was an avid hunter and collector of Indian arrowheads and artifacts. He shared his love of the outdoors with his family, friends, and with Boy Scout Troop 44 of Kennedy Home, a local orphanage where he volunteered and served as Scout Master for 14 years. To this day, he is still loved and respected by many of those scouts, now men.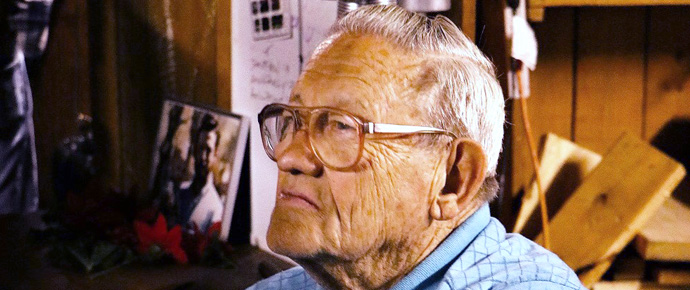 Clyde Maness, bass player and proprietor of Maness Pottery & Music Barn in Carthage, NC, passed away on Sunday, July 31. The most recent recipient of Alan Perdue Memorial Bluegrass Music Award was 80. "Another legend is gone," shared Janice Perdue, mother of mandolinist Alan Perdue, who presented Maness with the award on March 8 for his contribution to bluegrass music.

Maness served the bluegrass community for 48 years, offering a weekly gathering place since 1974 for folks to come together for a covered dish meal and lots of open jamming. Many professional musicians got their start picking at Clyde's.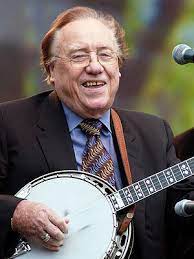 Born in Cleveland County, NC, one of the originators of three-finger style banjo picking.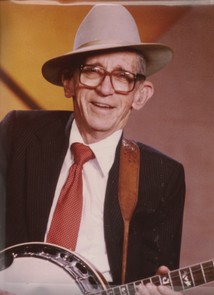 SNUFFY JENKINS was born in Harris, North Carolina, began playing the fiddle as a plucked instrument, switched to guitar and later to a home-made banjo he and his brother Verl built. His style was influenced by Smith Hammett and Rex Brooks.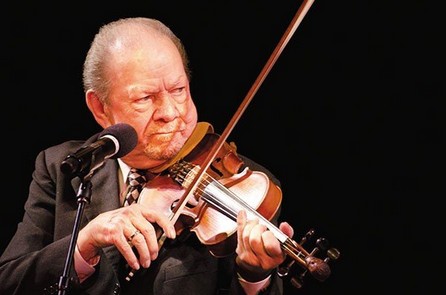 BOBBY HICKS (born July 21, 1933 in Newton, NC) is a Grammy Award winning bluegrass with more than fifty years of experience. He learned to play the fiddle before he was 9 years old.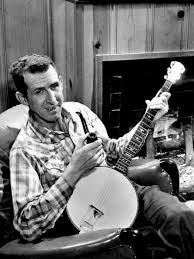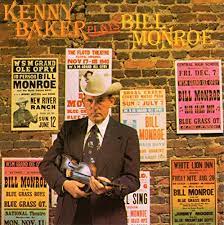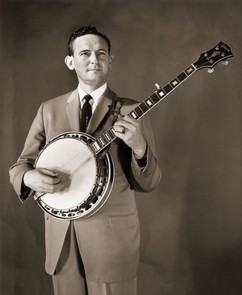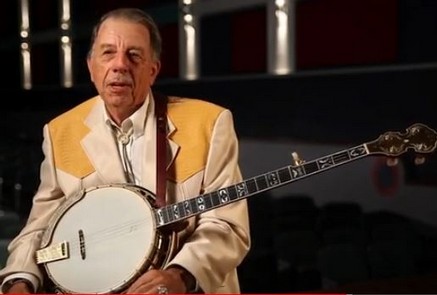 Dan X. Padgett has been playing banjo along with other instruments since he was old enough to walk, over 70 years at this point. He grew up with Earl Scruggs and his brothers Junie and Horace as well as Smith Hammit and Snuffy Jenkins learning to play banjo at an early age. He has subbed for Earl on the Opry Stage and played and taught music (banjo) his whole life. He is teaching today and his studio is located in Boiling Springs, NC. He was born in Rutherford County, NC.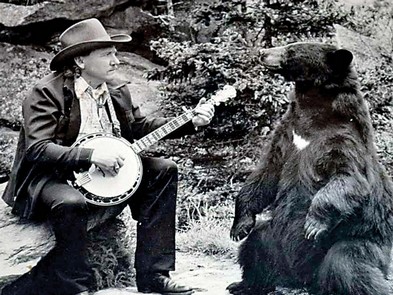 Raymond Fairchild was a well-known banjo musician living in Maggie Valley, NC and played there for many years. He is pictured here with Mildred the Bear who was also well known in the area. Raymond was born Mar. 15, 1939 and died Oct 13, 2019. He was married to Shirley McGaha July 5, 1965.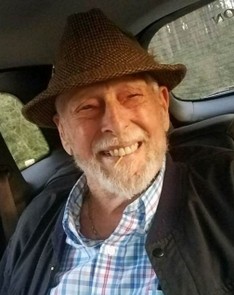 A Long-Time FAN of Bluegrass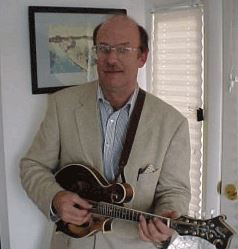 Dempsey Young Mandolin Stylist
Dempsey Young played mandolin with Lost & Found Bluegrass Band most of his life and was a founding members along with Allen Mills. His style was compared to no other and many individuals were influenced by Dempsey and his unique picking and wonderful sense of humor. He is admired and missed by many of us who knew him. While Dempsey lived in Virginia, he was an "honorary" North Carolina guy! Thanks Dempsy for all the great music.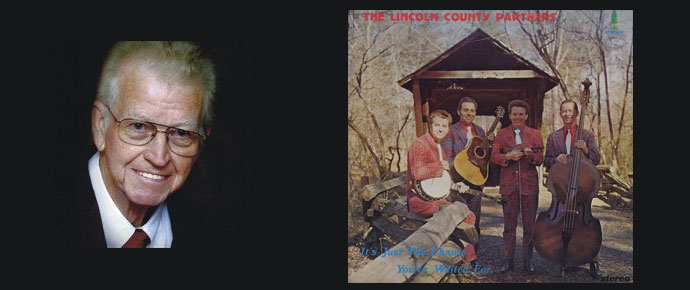 HOYT HERBERT DJ and Banjo Picker
IN MEMORY OF Hoyt Herbert, 87 year old NC banjoist and DJ of his 3-hour Sunday Nigh Bluegrass show on WFMX radio in Statesville. He was known as "The Voice of Bluegrass". He began picking banjo at 14, coiting Snuffy Jenkins as his inspiration. His band"STRINGS OF FIVE" included Ken Poovey, Dewey Farmer, Lester Deaton and Jimmy Miller recorded an album "Fret High" in 1980. Hoyt also played in the Lincoln County Partners 14 years with JD Setzer, Edd Wagoner and Ken Poovey and recorded an LP in 1974. Hoyt died July 5, 2019.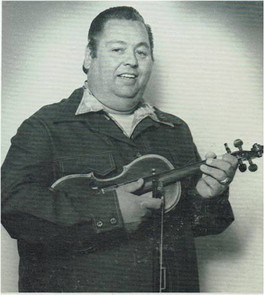 "Chubby" Anthony fiddle player for Stanley Brothers
In memory of "Chubby" who was born and raised in Gaston/Lincoln Counties and played fiddle (and other instruments) with The Stanley Brothers.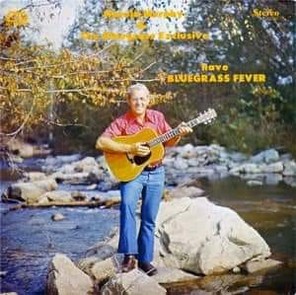 Harold Murphy and the Bluegrass Exclusive
In Memory of Harold who played in the Gaston County area of NC. His band included Terry Baucom, Pete Corum, Benny Greene and Gene Yow. He also played in a band with Hubert and J.C. Davis (Shelby, NC) The Cross Country Boys. 1975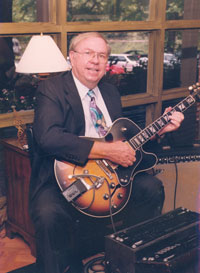 Ray Ledford, Lawndale, NC played fiddle and guitar and made some of the most prized guitars to be had at the time. Ray received the FIRST Heratige Bridge Award and was a teacher and mentor to many Cleveland County musicians.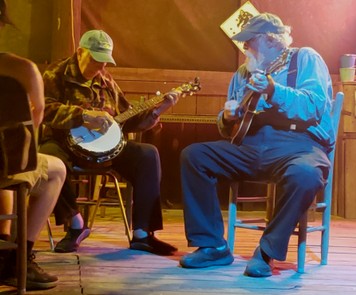 Dan X. Padgett, Banjo teacher who has taught and played for over 70 years and was trained by "Snuffy" Jenkins, Earl, Horace and Junie Scruggs and others with Steve Leatherwood picking at "The Cabin" in Cherryville, NC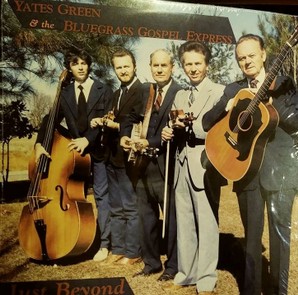 Yates Green and the Bluegrass Gospel Express
In Memory of Yates Green who played as a "Bluegrass Boy" with Bill Monroe 1958-59 and is shown here with his local band from Cleveland County including Ken Poovey, Jerry Edmunson, David Wiseman and Steve Edmunson (R-L)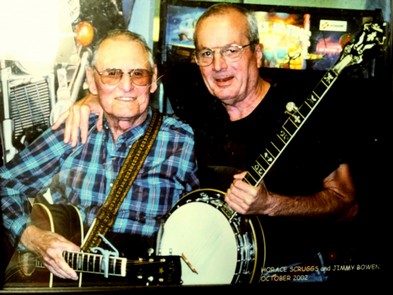 HORACE SCRUGGS pictured with Jimmy Bowens
Horace Scruggs, a lifelong resident of Cleveland County, played guitar eighty years and influenced several generations of musicians. He starting playing at age seven with brother Earl. Horace never made his living as a musician, but certainly had the opportunity being Earl's brother. Bill Monroe commented, "that's the way it needs to be." Horace loved playing with his Cleveland County friends. He worked for Gardner Webb University and Crawley Hospital. He became the rhythm guitar player with Dr. Bobby Jones in several bands including RIVERBEND, New River, and FLINT HILL. In 2006, he was the second individual to receive the Heritage Bridge Award.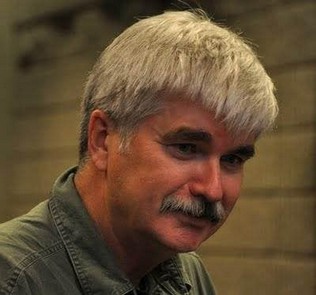 Dr. Robert "Bobby" Spurgeon Jones Jr. (MD) was born in Durham on June 13, 1952, and died on August 26, 2012. He was known by many as the "bluegrass mandolin player doctor" and did both things with great expertise. Throughout the years, he was a member of Sawbone's Grass, RiverBend Bluegrass Band, New River and Flint Hill Bands. He was a frequent guest performer with Darin and Brooke Aldridge. He was also an author. He contributed to a number of medical journals and medical texts, created several works of fiction, (The Mandolin Case) and authored a coloring book dedicated to his grandson. Despite his illness, he continued to work on a mandolin instruction book, which is co-authored with Wayne Benson. Acoustic music and his love for the mandolin resonated with Dr. Bobby, his family and his friends. Music was a shared joy among all the members of the Jones family, and Dr. Bobby believed that a family that picks together, sticks together. He spent most of his professional years in Cleveland County, NC. He played in several golf tournaments to include the annual Member Guest at River Bend and the Bobby Jones Open which he attended with both his son and father. He was a GIFT to the world with which he connected.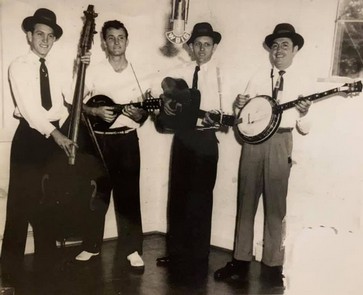 Bobby Atkins and the Countrymen Band
Bobby Atkins and the Countrymen band with Bobby on banjo, brother Kemp on bass and Joe Stone on Guitar. Bobby was a "Bluegrass Boy" and played banjo with Bill Monroe.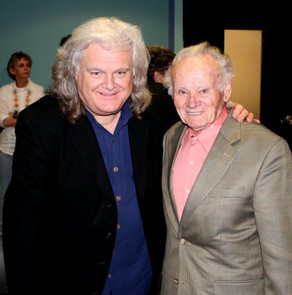 Yates Greene with Ricky Scaggs
Yates Greene lived most of his life in Fallston, NC and was a local preacher. He played guitar with Bill Monroe's Bluegrass Boys between 1958-59 but returned home to be with his family and continue preaching and enjoying life in Fallston. He was inducted into the Bluegrass Boys Hall of Fame in Owensboro in 2015. Yates loved writing bluegrass gospel music and playing mandolin and guitar. He performed in a band for many years with Ken Poovey, Jerry Edmunson, Steve Edmunson and David Wiseman known as the Gospel Bluegrass Express. He was a wonderful family man and Christian.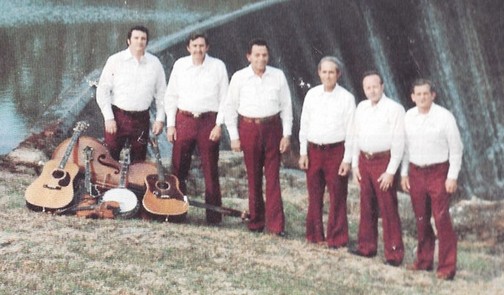 Jerry Edmundson playing with The Lincoln County Pardners
In Memory of Jerry Edmundson and the Lincoln County Pardners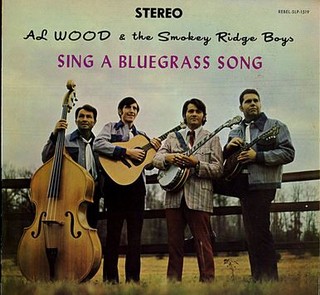 AL Wood and the Smokey Ridge Boys
AL Wood and the Smokey Ridge Boys formed a bluegrass band in 1962 and continued playing music into the early 2000s. The band was based out of Statesville, NC and included beside AL on banjo, Dewey Farmer - mandolin, Lester Deaton - guitar and Odell Wood - bass. AL is alive and well at 84 today in the Statesville area and his family continues to play good bluegrass and gosepl music.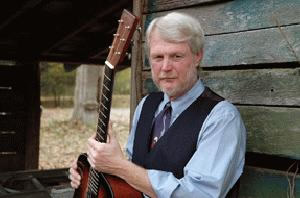 In Memory of Tommy Edwards Radio Personality and Musician, member of The Bluegrass Experience.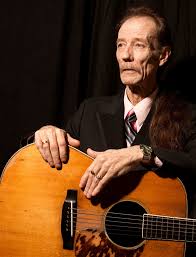 DAVID ANTHONY "TONY" RICE (June 8, 1951 – December 25, 2020), known professionally as Tony Rice, was an American guitarist and bluegrass musician. He was an influential acoustic guitar player in bluegrass, progressive bluegrass, newgrass and acoustic jazz. He was inducted into the International Bluegrass Music Hall of Fame in 2013.